Hoosier Woodworks Store
---
I am a professional woodworker, specializing in designing items just for you to solve your problems and help make your life better. I'm located at 118 E Ridgeview Dr., Bloomington, Indiana.
You can reach me at 812-325-9823 or roger@hoosierwoodworks.com
Online Store | Flagcase | Soaprest | Coaching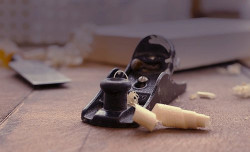 IN SHOP WOODWORKING CLASSES
Have a problem you can't figure out? Confused by watching too much YouTube? Just want a straight answer? Would you really like to just, "Ask an Expert"?

There are great advantages to attending a formal class in a well-equipped shop with several like-minded people. I highly recommend the experience, but sometimes, they aren't what is needed. Have you ever...
taken a class only to realize it didn't cover what you really want to learn?
been in a class hopelessly large-you never get to talk?
wondered if you really need a 5-day class, 100 miles away that cost $875?
Advantages of One-on-One Classes
Ask me questions! Call me up, ask away. Sometimes you just have a few questions you would like a quick answer. Other times your need a long discussion about something that is not really covered in a class, like advice about setting your shop, should I purchase this tool or that one or my favorite, "I'm kinda getting started in woodworking, but not sure where to go from here...."

You can schedule a one or two-hour class during normal business hours or on Saturday, typically 10-12 or 2-4 PM. YOU CHOOSE THE TOPIC! It's YOUR class. If you have a specific project in mind you are welcome to bring your materials and I'll help you with the construction (you get to do the work). Send me an email with your thoughts. Sign up below. Cost is $45 per 60-minute session.

Virtual coaching is still available for people needing a little help with their woodworking projects, shop or tools over the phone or via Zoom.