Hoosier Woodworks
---
I am a professional woodworker, specializing in designing items just for you to solve your problems and help make your life better. I'm located at 118 E Ridgeview Dr., Bloomington, Indiana.
You can reach me at 812-325-9823 or roger@hoosierwoodworks.com
June 5, 2019
More Classes This Summer
I was going to take the summer off from teaching, but due to popular demand I've scheduled four classes for the summer. The Spring classes went amazingly well so if you have a Saturday free, consider either a Woodworking Basics class or the workbench class. Check out the complete schedule at www.blueheronbloomington.com. If you need any woodworking supplies, check out their extensive inventory.

The busy work schedule this Spring continues into the Summer. Small remodeling projects, flooring, cabinet installs and canoe repair have been rolling right along. I'm also in the process of rebuilding my website (again!) to offer more products and FREE SHIPPING !

Finally, June 6 is the 75th Anniversary of the D-Day invasion at Normandy. Most of the serviceman who fought there are no longer with us. Let's not forget their gallant efforts and why they had to do what they did. If you have a memorial flag from a fallen veteran, remember that I make flag cases to store and protect those flags.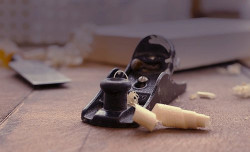 Woodworking Basics, June 22
You've watched the TV shows, you've seen YouTube videos. You want to do it but aren't quite sure how to get started. This one-day workshop will discuss the basic...more

Design Your Own Workbench, June 22
You know you need a better workbench. Should you buy one or build one. If you decide to build one….how will you do it? We'll answer this question and many more during this three-hour workshop. We'll discuss what type of bench you really ...more

Woodworking Basics, July 20
You've watched the TV shows, you've seen YouTube videos. You want to do it but aren't quite sure how to get started. This one-day workshop will discuss the basic...more

Woodworking Basics, August 24
You've watched the TV shows, you've seen YouTube videos. You want to do it but aren't quite sure how to get started. This one-day workshop will discuss the basic...more


To sign up for any of these class, please contact Michael at Blue Heron Woodworking.




Read about interesting projects and events on previous ARTICLES.
Happy Summer!
Thanks,
Roger