Hoosier Woodworks
---
I am a professional woodworker, specializing in designing items just for you to solve your problems and help make your life better. I'm located at 118 E Ridgeview Dr., Bloomington, Indiana.
You can reach me at 812-325-9823 or roger@hoosierwoodworks.com
Sept. 23, 2021
Happy Fall!!!
Yaaaaa Fall! Temperatures have started to fall and soon the leaves will be too. The price for construction lumber has fallen a bit-not near 2019 levels but hardwood prices have been stubborn. Supply has improved...a little.
I am still as busy as ever, desperately trying to get caught up on my backlog. I'm starting to do more one-on-one coaching in the shop. It's encouraging to see the young people taking an interest in woodworking. Now if I can just get some of them go pro.....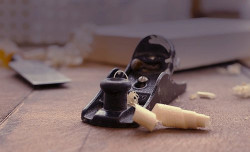 COACHING EXPANDS
Virtual coaching has been a unique experience, helping people with their woodworking projects over the phone or via Zoom. As things have opened up and kids are back in school, the demand has waned a bit. I am glad more people are asking for more of a hands-on experience in the shop. If you have a specific project in mind you are welcomed to bring your materials and I'll help you with the construction (you get to do the work). Send me an email with your thoughts. Cost is $45 per 60-minute session. Visit my store for more information or ...
NEW PODCAST COMING
I have gotten REAL frustrated lately! I get calls to build something, but I just can't do it right now...or anytime soon. I recommend another craftsman in the area and they are as behind as I am. Of course, there is always ..... oh, he died. There's George ....he retired. We NEED MORE CRAFTSMEN !!!!

I'm working on a Podcast called Working At Woodworking. The goal of the podcast is to hopefully encourage people to consider becoming professional woodworkers and serving their local communities. They could work full-time or part-time, specialize in specific areas like furniture repair or tackle a wider scope of work like cabinets, built-ins, etc. I know a lot of very skilled enthusiasts that maybe with a little nudge and some knowledge, will help relieve some of the demand out there. More details soon....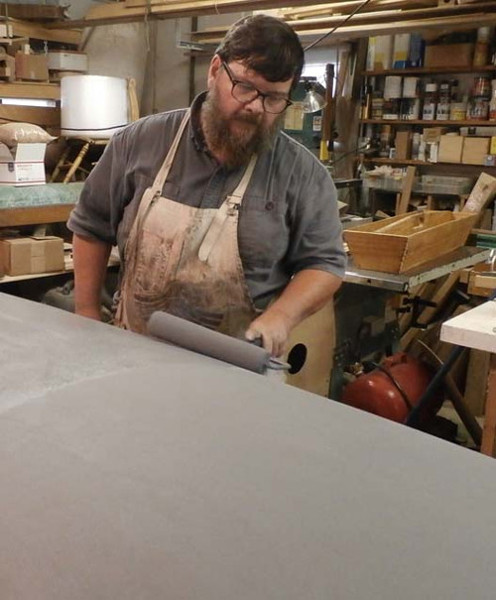 Hoosier Woodworks on Journey Indiana
The local PBS station did a short flick of me working on a
canoe.
Online Store
Welcome to my store. All items are handmade by me, now with FREE SHIPPING !!!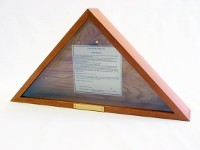 Flag Cases
Protect and display the burial flag of your fallen veteran, firefighter or law enforcement officer in this handcrafted flag case made here, in the USA. Made from American black cherry or maple this case is made to the highest standards using dovetailed reinforced corner joints, not only for strength and durability, but also for its unique beauty. The beautiful, rich grain pattern is protected with
(...more)
White Oak Soap Rest
Extend the life of your favorite bath soap with this white oak soap rest. White oak is the strongest, most rot-resistant wood in North America and will last for years. Wide, deep grooves allow water to drain away and air to circulate around your bar of soap, extending its useful life. No more "gucky"
(...more)
Read about interesting projects and events on previous
ARTICLES
.
Thanks,
Roger