Hoosier Woodworks
---
I am a professional woodworker, specializing in designing items just for you to solve your problems and help make your life better. I'm located at 118 E Ridgeview Dr., Bloomington, Indiana.
You can reach me at 812-325-9823 or roger@hoosierwoodworks.com
June 1, 2023
Online Store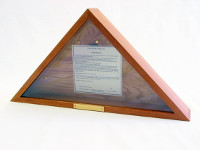 Flag Cases
Protect and display the burial flag of your fallen veteran, firefighter or law enforcement officer in this handcrafted flag case made here, in the USA. Made from American black cherry or maple this case is made to the highest standards using dovetailed reinforced corner joints, not only for strength and durability, but also for its unique beauty. The beautiful, rich grain pattern is protected with
(...more)
White Oak Soap Rest
Extend the life of your favorite bath soap with this white oak soap rest. White oak is the strongest, most rot-resistant wood in North America and will last for years. Wide, deep grooves allow water to drain away and air to circulate around your bar of soap, extending its useful life. No more "gucky"
(...more)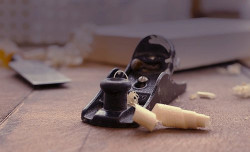 WOODWORKING CLASSES
There's nothing like an in-person class, personal interaction, questions and answers, understanding and enlightenment. What could be better?
I am now offering classes in my shop. Since my shop is small, I limit my classes to one person or two friends, no more.
I'm excited with this teaching format. I have learned people ask hardly ANY questions in a class with other people they don't know and we get more done in one 2-hour session than we do in three or four half-day classes.
Flexible Schedule
When do
you
want to take a class?
You can schedule a class during normal business hours or on Saturday, typically 10-12 or 2-4 PM.
YOU CHOOSE THE TOPIC!
It's
YOUR
class. If you have a specific project in mind you are welcome to bring your materials and I'll help you with the construction (you get to do the work). Send me an email with your thoughts. Sign up below. Cost is $45 per 60-minute session. A typical class runs two-hours but you can sign up for more and use them at your leisure.
If you have a freind who also wants to learn more about woodworking, bring them along and enjoy a discount.
Visit my store for more information or ...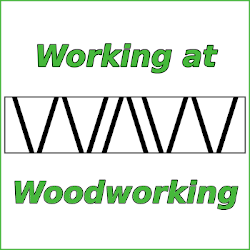 WORKING AT WOODWORKING PODCAST
In the Fall of 2021, I launched a podcast called
Working At Woodworking
with the hope of encouraging skilled woodworkers to share their skills with their community. The podcast shares my experiences setting up and running a small one-person shop. After some 75 episodes and nearly 30k downloads, I hear stories of struggles and success in this endeavor. If you have been thinking about earning money with your woodworking skills, or you know someone, please tune in on your favorite podcast player or YouTube.
You can listen to the podcast on any podcast player, the website,
www.workingatwoodworking.com
or
YouTube
.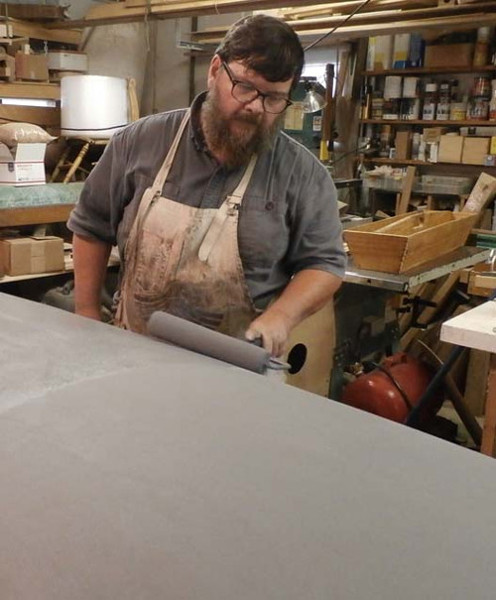 Hoosier Woodworks on Journey Indiana
The local PBS station did a short flick of me working on a
canoe.
Read about interesting projects and events on previous
ARTICLES
.
Thanks,
Roger