Hoosier Woodworks
---
I am a professional woodworker, specializing in designing items just for you to solve your problems and help make your life better. I'm located at 118 E Ridgeview Dr., Bloomington, Indiana.
You can reach me at 812-325-9823 or roger@hoosierwoodworks.com
Sept. 17, 2019
More Classes This Fall
Now that the kids and grandkids are back in school, football season is here and the excitement of Fall is nearly upon us, take a moment look over the classes I will be teaching at Blue Heron Woodworking this Fall!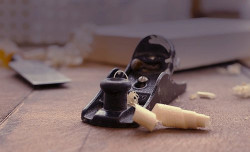 Woodworking Basics, Sept. 21
You've watched the TV shows, you've seen YouTube videos. You want to do it but aren't quite sure how to get started. This one-day workshop will discuss the basic...more


WOOD CARVING BASICS, Sept. 21
Woodcarving is a fun and rewarding hobby. However, it can be a little confusing to get started. This 3 hour clinic will explore the many facets of carving: traditional mallet carving and chip carving. You will learn...more


Woodworking Basics, Oct. 26
You've watched the TV shows, you've seen YouTube videos. You want to do it but aren't quite sure how to get started. This one-day workshop will discuss the basic...more


SHARPENING WOODWORKING TOOLS, Oct. 26
This class will include basic techniques for sharpening chisels and plane irons using readily available sharpening supplies. This class will discuss but not focus on the various sharpening systems on the market today....more


Woodworking Basics, Nov. 23
You've watched the TV shows, you've seen YouTube videos. You want to do it but aren't quite sure how to get started. This one-day workshop will discuss the basic...more


METHODS AND USE OF THE FESTOOL DOMINO, Nov. 23
You're curious, you've been thinking about buying the Domino, but cheeeeezzzzz ….the price! Is it worth it? During this three-hour class, we will breakdown, analyze, scrutinize and play with the Festool Domino DF 500 Joiner. This class is not a ...more


Woodworking Basics, Dec. 7
You've watched the TV shows, you've seen YouTube videos. You want to do it but aren't quite sure how to get started. This one-day workshop will discuss the basic...more


WOOD FINISHING BASICS, Dec. 7
Demystifying the confusing world of wood finishes! Learn how to determine what is the best finish for your woodworking project. We will cover varnish, lacquer, oils, waxes, polys, oil-based, water-based, wiping, sprays, and brushes. A good finish starts with...more

To sign up for any of these class, please contact Michael at Blue Heron Woodworking.



Read about interesting projects and events on previous ARTICLES.
Happy Fall!
Thanks,
Roger