Hoosier Woodworks
---
I am a professional woodworker, specializing in designing items just for you to solve your problems and help make your life better. I'm located at 118 E Ridgeview Dr., Bloomington, Indiana.
You can reach me at 812-325-9823 or roger@hoosierwoodworks.com
Oct 9, 2020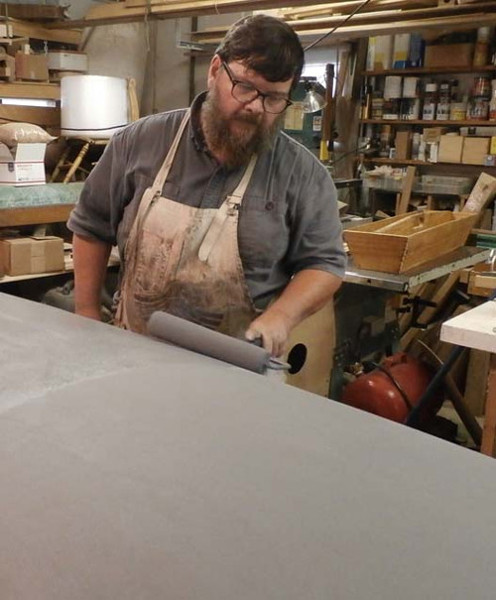 Hoosier Woodworks on Journey Indiana
The local PBS station did a short flick of me working on a
canoe.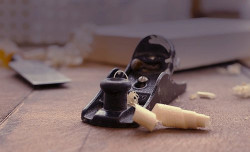 ...AND NOW IT'S FALL
After an incredibly busy, and bizarre, summer, the cooler temperatures of fall and the changing colors are very welcomed! Interest in wood canvas canoe restoration is at an all-time high. Online sales of flag cases have been very strong throughout the year. Sales of soap rest were almost nonexistent during the spring and summer but have now started to pick up, maybe a sign of more people getting out and looking for some form of normalcy.
I have decided to not hold any in-person classes for the foreseeable future. Zoom or phone coaching is an option. Bob from Pittsburgh is making great progress on a wood canvas canoe restoration. Stay safe.
Online Store
Welcome to my store. All items are handmade by me, now with FREE SHIPPING !!!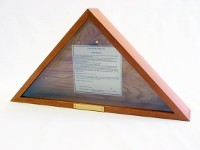 Flag Cases
Protect and display the burial flag of your fallen veteran, firefighter or law enforcement officer in this handcrafted flag case made here, in the USA. Made from American black cherry or maple this case is made to the highest standards using dovetailed reinforced corner joints, not only for strength and durability, but also for its unique beauty. The beautiful, rich grain pattern is protected with
(...more)
White Oak Soap Rest
Extend the life of your favorite bath soap with this white oak soap rest. White oak is the strongest, most rot-resistant wood in North America and will last for years. Wide, deep grooves allow water to drain away and air to circulate around your bar of soap, extending its useful life. No more "gucky"
(...more)
Bullet Pens
This unique pen is made from two of the most popular rifle bullets in the US: The Springfield .30-06 and the Winchester .308. The .308-06 bullet is a 30 caliber round introduced to the US Army in 1906, replacing the earlier .30-03. It remained in service through World War I, World War II, the Koren War, and the Vietnam War. The .30-06 developed a strong following among big game
(...more)
Wood Blocks
A local food columnist "just loves the feel and balance" of these forks. Handmade from local hard maple, these forks are a pleasure to use; toss a salad, stir roasting walnuts or sweat some onions. Finished with a little coat of walnut oil (will NOT go rancid, NOT made from petroleum).
(...more)
Scrap Wood
I just can't throw this away. I'm hoping some creative crafters can use this mixed box of mostly hardwoods, oaks, cherry, maple, walnut, some pine and cabinet plywood to make some interesting and cool things. Teachers may want a box of scrap wood for building projects, ecology lessons, and science lessons or "just to keep the little angels occupied for ten minutes!" All different shapes and sizes, unsanded,
(...more)
Read about interesting projects and events on previous
ARTICLES
.
Happy Fall !!!!
Thanks,
Roger