Hoosier Woodworks
---
I am a professional woodworker, specializing in designing items just for you to solve your problems and help make your life better. I'm located at 118 E Ridgeview Dr., Bloomington, Indiana.
You can reach me at 812-325-9823 or roger@hoosierwoodworks.com
May 20, 2021
It Cost WHAT !!!!???
I met with Kerry from Frank Miller Lumber yesterday. He had good news and bad news. Good news- they have decent supplies of most hardwoods. Bad news- it's going to cost us!!! Domestic plywood? Very limited supply (so much for bookcases...) Baltic Birch plywood from Scandinavia/Russia? None until Fall....maybe! (So much for my new CNC machine.....).
I was hoping the skyrocketing prices in the construction lumber market, about 400% over last year, would not affect the hardwood market and my customers. Though the price increase is not as severe as 400%, it is steep and unfortunately not stable.
Well, at least I can take my mask off....sometimes....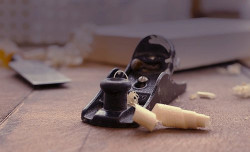 COACHING AVAILABLE
Finally, after many encouraging emails and phone calls, I have launched a coaching program. Not the same as a classroom setting, coaching does offer many benifits to those who don't want the time and expense of travel, don't need a 6-hour class to find the answer to a 15-minute question, or simply can't attend an in-person class.
Using our smartphones, Zoom, Skype and email I will answer all your woodworking and other questions or walk you through a project. Bob from Pittsburgh is making great progress on a wood canvas canoe restoration. Julie from Indianapolis got her husband a 2-hour session for his birthday....opps! Use your time all at once or break it up into many small sessions. $45 per 60 minute session. Visit my store for more information.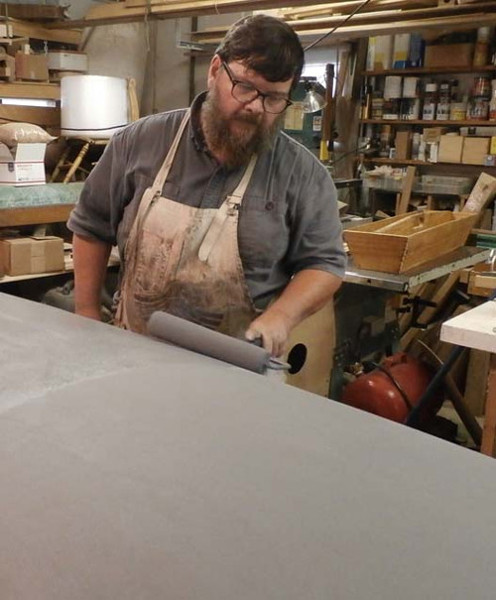 Hoosier Woodworks on Journey Indiana
The local PBS station did a short flick of me working on a
canoe.
Online Store
Welcome to my store. All items are handmade by me, now with FREE SHIPPING !!!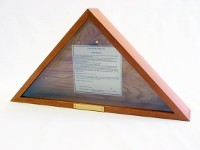 Flag Cases
Protect and display the burial flag of your fallen veteran, firefighter or law enforcement officer in this handcrafted flag case made here, in the USA. Made from American black cherry or maple this case is made to the highest standards using dovetailed reinforced corner joints, not only for strength and durability, but also for its unique beauty. The beautiful, rich grain pattern is protected with
(...more)
White Oak Soap Rest
Extend the life of your favorite bath soap with this white oak soap rest. White oak is the strongest, most rot-resistant wood in North America and will last for years. Wide, deep grooves allow water to drain away and air to circulate around your bar of soap, extending its useful life. No more "gucky"
(...more)
Read about interesting projects and events on previous
ARTICLES
.
Thanks,
Roger