Hoosier Woodworks Store
---
I am a professional woodworker, specializing in designing items just for you to solve your problems and help make your life better. I'm located at 118 E Ridgeview Dr., Bloomington, Indiana.
You can reach me at 812-325-9823 or roger@hoosierwoodworks.com
Online Store | Flagcase | Soaprest | Coaching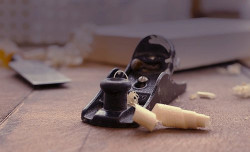 Coaching
Have a problem you can't figure out? Confused by watching too much YouTube? Just want a straight answer? Would you really like to just, "Ask an Expert"?

There are great advantages to attending a formal class in a well-equipped shop with several like-minded people. I highly recommend the experience, but sometimes, they aren't what is needed. Have you ever...
taken a class only to realize it didn't cover what you really want to learn?
been in a class hopelessly large-you never get to talk?
wondered if you really need a 5-day class, 100 miles away that cost $875?
Advantages of Coaching
Ask me questions! Call me up, ask away. Sometimes you just have a few questions you would like a quick answer. Other times your need a long discussion about something that is not really covered in a class, like advice about setting your shop, should I purchase this tool or that one or my favorite, "I'm kinda getting started in woodworking, but not sure where to go from here...."
Area of Expertise
I have been woodworking for over 50 years and have spent a lot of money on books, magazines and tools. I have made many, many mistakes. I have unfinished projects, failed projects and a few, "well, THAT didn't end well!!!" projects.
And I have had a lot of successful projects. I'm blessed having worked professionlly for nearly 20 years in this industry. Here are a few things I'm really good at:
Woodworking
Furniture Making
Furniture Repair
Built-in Furniture
General Home Repair
Wood Canvas Canoe Restoration
Canoe and Kayak Repair
Wooden Boats
So How Does This Work?
PHONE- Old fashioned but some of us still use it!
ZOOM or SKYPE- Great when I need to see what you are working on to dynanosa problem
EMAIL- Good for sharing photos and to answer simple questions (I don't type fast!)
TEXT- Only good for real short answers
IN MY SHOP- Great, when conditions allow
IN YOUR SHOP- Great, when conditions allow
How Much?
$45 for 60 minutes. Choose one or serval hours at a time.
You don't have to use your time all at once. I use a low tech app to keep track of your remaing time.